Industry 4.0 requires assembly plants to continue to develop, upgrade and become more efficient, and all traceability data needs to be controlled and stored, Press technology is not an exception in this trend. Nowadays, Electro Press (Servo Press) - is becoming more popular and gradually replacing 'traditional' hydraulic press and has higher accuracy.
What reasons make Servo Press become one of the choices in this new trend? In this section, we will use the characteristics of Janome JP series 5 to make outstanding this affirmation:
Control quality and performance excellently
Servo Press is a fully integrated system of components: mechanical, electrical, sensor, and software to form an ideal device for pressing and quality control of the entire process.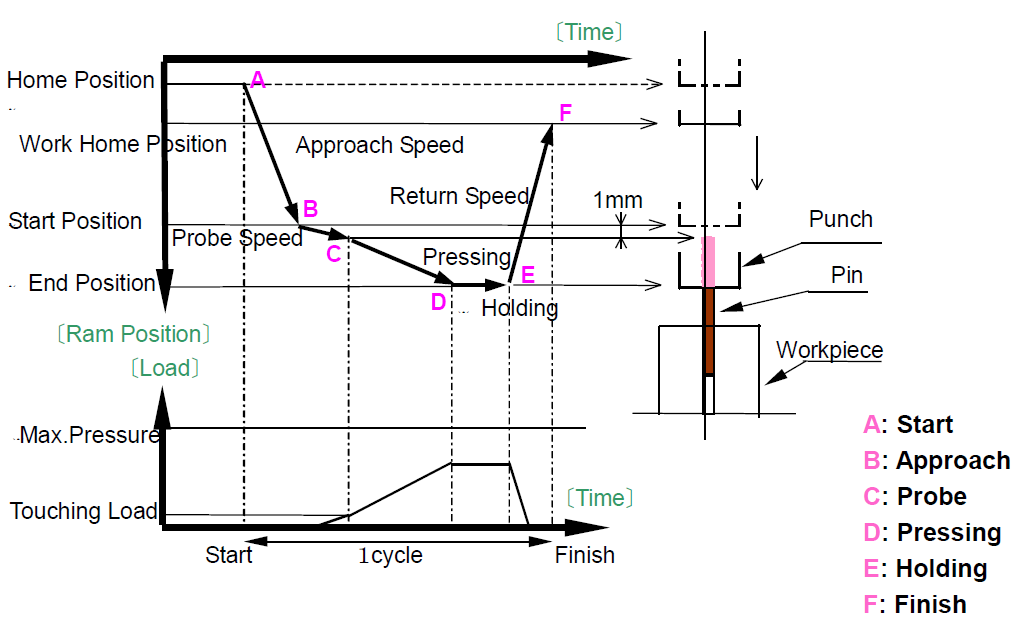 High Ram speed, up to 414mm/s

Equipped with a wide range of press control and sensing functions, diverse for high applicability in many different fields.

The superior position function and cruise control function contribute to improved product quality.




Load Accuracy: ±0.8 % (FS)




Repeatability: ± 0.005mm




Control software with setup, data acquisition, storage, and analysis options enables the most efficient control of production quality. It is also compatible with desktops, laptops, and HMIs (touch panel) thereby providing a wide selection of PC setups to suit your production facility.
Energy saving
As we all know, it will take a large amount of electricity to power a hydraulic or pneumatic system to operate continuously, even when the press is idle. Servo presses use energy on demand, really only consume electricity during pressing, and maintain a very small amount of electricity in the meantime, saving energy and costs up to 80%.
Ease and reduce maintenance time and costs.
Unlike hydraulics, servo presses do not have oil tanks, pumps, valves, and hoses. Servo presses require fewer integrated parts to achieve the same force as hydraulic machines.
The only maintenance requirement with servo presses is periodic lubrication of the screw system. This makes them much easier to maintain and support than other hydraulic, pneumatic, or mechanical press systems.
The servo press is also equipped with a fault self-diagnosis system to make it easier to grasp the problem, thereby reducing troubleshooting time.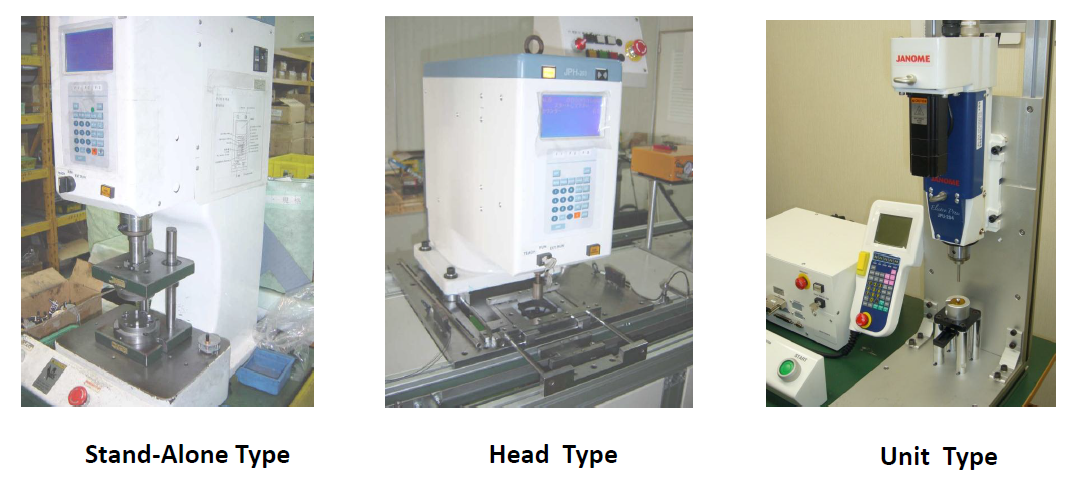 Clean.
Since the servo press is completely electric, no oil is required. This not only eliminates leaks and costly disposal fees but also ensures that the cleanliness requirements of the work environment are maintained, making it particularly ideal for use in laboratories and cleanrooms.
Noise reduction
Motors and pumps from hydraulic sources, pneumatic can exceed 90dB. The servo press is power-only with an ultra-quiet servo motor that allows it to maintain a very low level of ambient noise.
Durable, effective on investment
Janome's servo presses are designed with an optimized mechanical system, allowing continuous operation for a long time, ensuring stability, and bringing maximum efficiency to your production.
Typically, a Janome servo press can last for more than 10 years with routine maintenance almost the only thing being to grease the screw drive unit.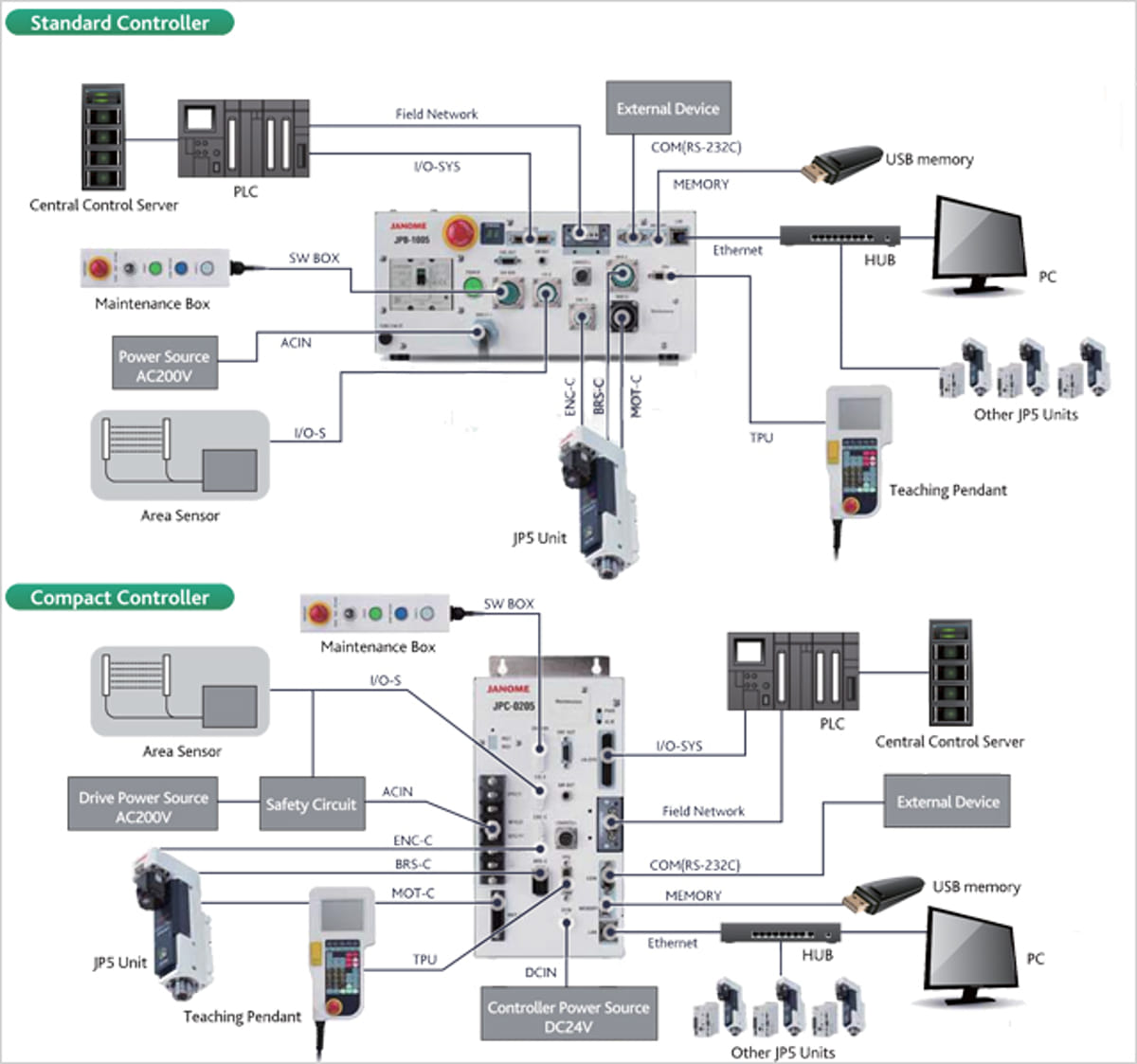 Easy for integration and deployment system
Compact design, built-in loadcell, and internal sensors come with software for synchronous control of all signals with many different operating modes, no additional equipment, and costs when integrating the system.

Ethernet port equipped as standard

Optional 6 different Fieldbus types: CC-Link, DeviceNet, PROFIBUS, CANopen, PROFINET, Ethernet/IP.

Program setup is easy with software or dedicated training that was equipped with multilanguage.